Indoor Air Quality Products
Ultracool Air Conditioning & Heating carries a selection of Indoor Air Quality Products. For more information about these products, or for information about additional products, please call our office at 954-452-8101, one of our friendly representatives will be happy to assist you.
Guardian Air PHI Cell
The Guardian Air cell is designed to help eliminate sick building syndrome risks by reducing odors, air pollutants, and cold and virus causing germs through a patent pending Photohydroionization® (PHI) process. The PHI Cells are easily mounted into existing air conditioning and heating systems. When the HVAC system is in operation, the PHI Cell uses an Advanced Oxidation Process to reduce the airborne contaminants.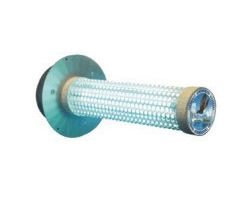 Guardian Air REME Cell
With a REME Generator Advanced Oxidation System, micro-organisms can be reduced by over 99%. Gases, VOCs, Odors and Particulates (Dust) can also significantly be reduced. Charged Advanced Oxidation Plasma will be carried throughout the ducts and rooms in your home for a continuous purification process and a quick koll of newly introduced odors or microbials.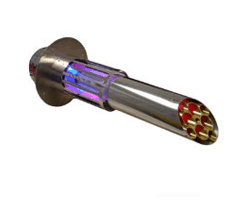 Should I use PHI or REME?
| | | |
| --- | --- | --- |
| | PHI | REME |
| Bacteria | Yes | Yes |
| Mold | Yes | Yes |
| Particulates(dust) | No | Yes |
| Virus | Yes | Yes |
| VOCs | Yes | Yes |
TRANE CleanEffects - Enjoy up to 99.98% Cleaner Air
TRANE CleanEffects utilizes patented, breakthrough air cleaning technology to remove up to an astounding 99.98% of airborne allergens from the air that passes through the filter, making it 8 times more effective than even the best HEPA room filters and up to 100 times more effective than a standard 1" filter. What's more, TRANE CleanEffects has been performance-tested by LMS Technologies and Environmental Health and Engineering, Inc. (EH&E), and the results verified by professors from the Harvard School of Public Health, so you know you're getting an air filtration system like no other.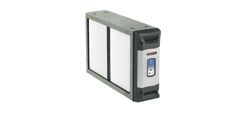 Ultra Violet Lights
Ultraviolet light has been used successfully for many years as a sterilization agent in the medical and food processing applications. Now the same technology has been adapted in the home comfort industry. It is reliable, non-toxic, safe and has been designed for use in new or existing systems. The ultra violet light goes to work right away, cleaning the indoor coil and the air that passes through the system. Because it keeps the indoor coil clean, you can expect years of top energy efficiency and lasting operation with minimal maintenance. You just need to replace the lamp once a year. Best of all, you can relax, knowing you have made the choice for improved air quality inside your home.
Call us today at 954-452-8101 to learn more about our Indoor Air Quality Products